Bookmark Us | Email A Friend
---
Adjustable Mountings &
Lightweight Design
CALL TOLL FREE:
1-866-200-8740


Fast USPS Priority Mail delivery on all orders!


Powered by E-FREECART.COM
secure online shopping cart.


RACERS ALLVIEW™ MIRROR (RAM™)
Adjustable Mountings & Lightweight Design
-Patent Pending-
---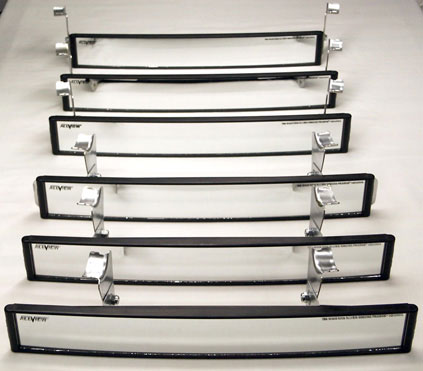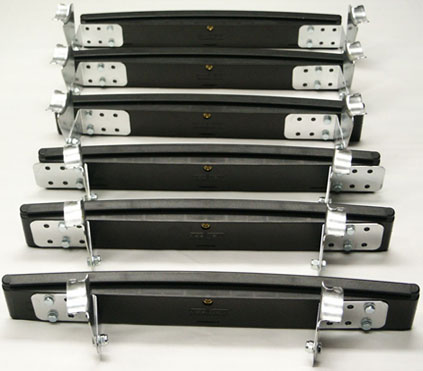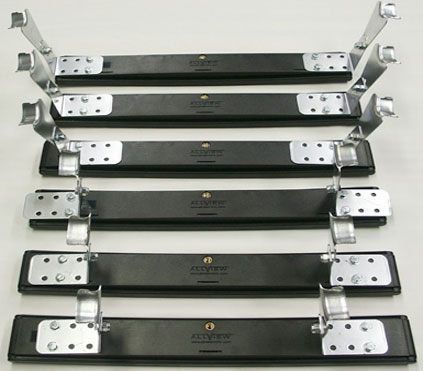 Above are examples of bilateral symmetry assembly among a variety of assembly combinations.

The adjustable range between the mounting brackets is from 7-1/2" to 20", while the RAM™ housing and mirror embodiment is about as lightweight as that built out of carbon fiber housing and mirror embodiment.
NOTE: The nuts of the built-in housing nuts ALLVIEW™ Mirror was designed exclusively to engage only with the ALLVIEW™ Mirror adjustable mirror brackets mountings prohibiting any other mounting means for installation with the built-in housing nuts.